"The technology you use impresses no one. The experience you create with it is everything" Sean Gerety (UX expert and User Experience Manager at The Home Depot)
This quote encapsulates the goal of a good EPOS. A system which deals with reservations and centre management seamlessly; to promote a positive guest experience from the moment they decide to book with you, on into the future. 
Your EPOS system should have the functionality to operate, in a unified way:
Reservations
Activity operations
Service points
Communications with the kitchen and other production centres (like a dispense bar)
At first glance it could appear that a venue operating Brunswick Sync is actually employing multiple systems because the interfaces across the centre are so different. That's because the Brunswick Sync EPOS system offers interfaces which a specifically designed for their purpose. The till point at the bar, the booking system at the reception desk, the touch screen at the lanes, the overhead scoring screens, the 360 controller on the back of the pinsetter and the mobile point of sale devices carried by staff all look different and behave differently (the external appearance as well as the interface screen). That's because the devices are designed to be fit for their specific purpose and are all market leading in their quality.
Why is this beneficial? Utilising one software enables the functions to seamlessly communicate with each other which hugely impacts guest experience. Reservation information available to the FoH team can be used to activate the lanes with pre-populated information. The OrderNow function allows guests to order F&B from their lane or table. This information is communicated, without additional staff interaction, directly to the kitchen.
Sync is managed by an on-premise server which we recommend is located in a sole-use clean room. You may be tempted to avoid this investment in preference to a Cloud based EPOS. However, once the internet drops out the centre will then lose its entire functionality. The lanes don't work, the FoH terminals don't work – it's just not a viable solution for a busy bowling centre. Sync can run your centre without needing to be connected to the internet.
The distributed network nature of Sync means that any one device can take over the responsibility of a damaged device e.g. a display controller is struck by a ball. In this circumstance you can simply re-host the process control to an alternative device meaning you don't need to take those lanes out of use.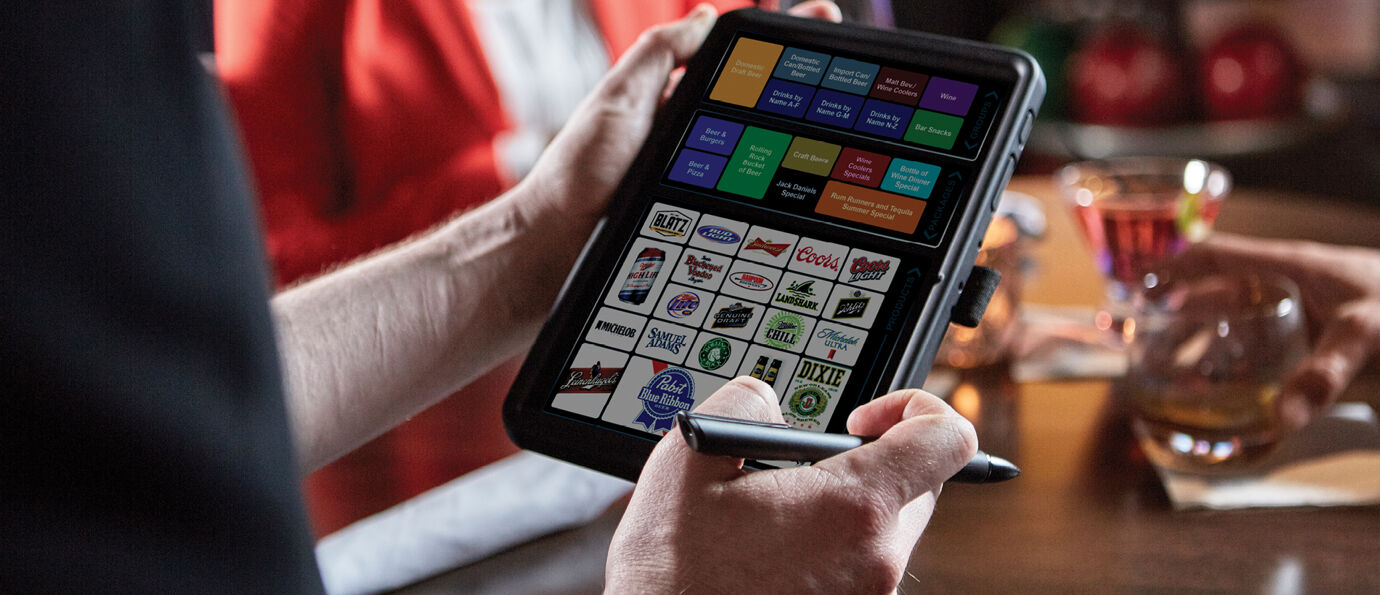 Simple training – effectively you're just having to train your staff to use one system. So, regardless of which role they are undertaking there will be familiarity with the system's interfaces and functionality.
Package management – easily builds packages which include activities, food and beverages and distributes the costs to protect your gross profit margin.
Scheduling – Sync allows you to manage reservations and scheduling for multiple activities on the same view panel. This allows the building of complex bookings across multiple activities allowing ample time for play, with suitable gaps in between for refreshment and comfort breaks.
No internal transfers – because your FoH and back office systems are connected it removes the need to transfer money between systems, especially important when items have different VAT rates. Sync manages all that for you, dynamically.
Benefits for your customers
One point of contact – guests only need to interact with one point of sale. They can book their activities and order their food and drinks, to be delivered to their lane, all at the same point of sale. This can be done in venue or online!
Easy repeat ordering – wait staff can easily pull up earlier drinks orders and re-order in one quick step.
Greater control over pace of F&B – Sync allows for each aspect of an order to be held until fired. Allowing for starters, mains, desserts & drinks requests to be fired to the kitchen or bar to suit the timing of the guests.
Range of gaming types – The Pin Select function allows games to be played where customers choose which pins they want to have presented – great for practicing hitting particular pin formations. EZ Bowling allows for single frame bowling – perfect for kids and parties where you want to speed up the gaming, so guests are more engaged. HORSE is a highly competitive skill-based new game type based around different pin configurations – fantastic to offer a USP for corporate customers. 
Immersive experiences – Sync is the driving force behind Brunswick's patented Spark system which offers incredible immersive gaming. Utilising ball tracking technology and projection mapping the graphics on the lane actually interact with the movement of the ball e.g. if the ball passes over the robot you get double points. Spark offers some exciting games which offer a considerable point of difference to your centre.
The Brunswick Sync system is a game changer for operators of activity venues centred around bowling. With unified software, robust and reliable interfaces and an impressive suite of functions Sync simplifies centre management for you and your team. Furthermore, it offers contemporary and tech-led interactions for your guests, creating a convenient, efficient and enjoyable experience, which will encourage them to come back time and again.
Sync features: The full line-up
Point of sale & mobile POS
In-centre reservations
Online reservations
Back office
Table management for restaurant / rentable assets
Floorplan management
Service kiosk
OrderNow (lane-side f&b ordering)
Online ordering (F&B ordering from phone)
Kitchen display
Marketing platform
Ad manager
Offer manager
Open Lane (customer engagement tool)
You might also benefit from these articles: