Intelligent Reservation System
Our online booking software has been creating sales at entertainment centres since 2004.
Bowling Centre Booking System
Take advanced lane bookings through your website with our intuitive, easy to use system. Integrate a secure payment portal and seamlessly push bookings directly into your Brunswick scoring & management system, or alternatively manage independently through the web based dashboard.
Activity Centre Resource Management
Manage all of your competitive socialising activities through one system. The bespoke development of your unique booking system means that any activity can be added & tailored to your requirements. We have created systems for go karting, mini golf, social darts, trampoline parks, golf simulators, shuffleboard tables, axe throwing lanes and more.
Never miss a booking again
Up to 55% of calls to leisure  venues are missed. Take reservations 24/7, 365 days a year no matter how many people are trying to book.
Right product, right time
Set system rules to offer customers the best product for the business, depending on time, utilisation–whatever works for YOUR business.
Booking data is shared live –so as your staff make reservations over the phone or at the desk, the online availability updates automatically.
All our software runs in a web browser –so there's no need to invest in specialist hardware that needs regular replacement.
Pre-booking will allow you to strictly limit building capacity in line with COVID secure guidelines.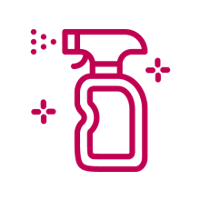 Simply specify a time period before or after each reservation to allow for staff cleaning.
Maintain a gap between groups by ensuring reservations avoid concurrent resources.