Ever had someone accidentally delete a button off your till system on a Saturday afternoon? Or, is your booking system allowing six different groups arrive to reception at 3pm? Had a ball return belt break the day before a big booking?
These are all calls that we help to resolve on a daily basis. Our Centre Support team are all based in the UK and are available every day of the year, except Christmas, and all have experience with busy activity centres.
Matt leads our Centre Support Team. As a skilled systems architect and analyst who has comprehensive experience as an operations manager within leisure and hospitality venues, Matt is positioned to provide expert foundational insight and planning upon which new projects can be built to ensure their success. He frequently supports managers with identifying opportunities for changes which can result in significant increase in revenue as well as providing consultation on organisational and cultural change within a business. To juxtapose his nerdiness with a spreadsheet he also fronts a punk rock band and owns a live music venue.
If you have an EPoS issue then you will want to speak to Annabel. Her extensive experience in operational management within leisure and hospitality settings enables Annabel to respond to support calls with knowledge, experience and understanding. She knows exactly what's it like for things to go wrong at peak times and she'll do all she can to take that pressure off you.
Part of Annabelle's role is building customer portals so that our clients can access all of their important documentation, manuals and digital resources.
Prior to joining Bowling Vision George was manager of Summit in Selby which offered seven different activities as well as food and drinks. Summit was the first UK site to install Brunswick SYNC so George has extensive experience of using the advance management features to maximise yield from multiple activity resources – she has a deep understanding about how to get the very best out of Sync. Here is what one customer had to say about her:
"I just wanted to write and say how impressed we were with George England today. She visited us to help out with some training, support and advice and she was utterly professional, understanding and a huge help. She is a great ambassador for your company."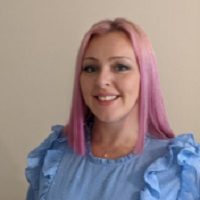 Jack is one of our company's directors who has had a lifetime in bowling. As well as line-managing the Head Office & Distribution Centre Team, Jack is responsible for our strategic planning and product development projects, creating new ways for us to help activity centres.
Jack is passionate about building a business that is founded on developing long term partnerships with our customers, so that our experience can be leveraged to help the whole of the competitive socialising industry to grow.
Sally is our Office Team Leader, the lady who remembers part numbers and get's things done. Not only does Sally look after the Head Office team by making sure we don't run out of supplies but she is the lynchpin of the sales process, supervising processing your sales orders, invoices and statements. 
Sally will be the one who calls you if you don't pay your bills too so it's wise to stay in her good books!
When he isn't on the lanes bowling, Mark is providing our customers with expert technical knowledge. 
So, when you have an issue with a part but aren't sure what it's called, what its part number is or what's wrong with it, then Mark's your man.  
He manages our rapid exchange program so if you have a PCB fail, he will be the one getting you a reconditioned one sent out on a same day despatch.
Alicia is part of our sales team and will often be at the end of the phone when you call to place your order. 
When she's not supporting the Sales function, she's managing our purchase ledger. 
She makes sure that we're paying our suppliers and chases up the freight companies so that if we need to get you a hard-to-find part, we do that as quickly as possible.